Designed for the business, service provider, technician consultant.
Business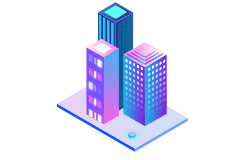 If you are the IT department in your enterprise or organization, EaseUS is here to help recover whatever your business loses. Run day-to-day data recovery tasks, save data from disaster, and keep the workflow continue.
Service Provider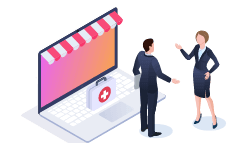 Use EaseUS data recovery software for Mac, and boost your existing data recovery service offering, helping to efficiently resolve data loss your clients have. No training required.
Technician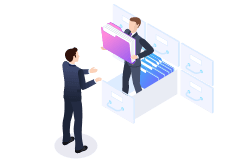 EaseUS is a DIY data recovery tool for technical consultants, addressing special data recovery needs. Guide the customer every step of the way through the recovery process.
EaseUS Saves Your Business
The business-focused recovery reduces your cost, downtime and focuses on your business productivity.
Fast data recovery
Scan to retrieve the maximum amount of data, solve the disaster recovery crisis efficiently, and get the business data back to life in a few hours.
Reliable performance
The successful recovery rate depends on what exactly your data issue is. EaseUS data recovery performance is guaranteed with innovative technology.
Flexible modes
Combine quick and deep scan into one simple process to help load files faster. Stop or start recovery at your own pace. No extra efforts involved.
Full compatibility
Compatible with any macOS, you can locate and rebuild corrupt, damaged or deleted volumes on any HFS, HFS+, FAT, NTFS or ExFAT formatted drive.
Clear process
After a scan, show you all recoverable files before you decide to proceed with the recovery. Filter out all data worth recovering. No worry about hidden files.
Extensive storage
Deal with more extensive hard drive problems on all types of computer storage devices. Support to transfer the recovered data onto an external drive, USB, cloud, etc.
APC UPS APC Back-UPS 1200VA, 230V, AVR, 4 universal & 1 IEC outlets BX1200MI-MS Product APC Back-UPS 1200VA, 230V, AVR, 4 universal & 1 IEC outlets BX1200MI-MSDocuments Product Datasheet User guide Spesifikasi APC Back-UPS 1200VA, 230V, AVR, 4 universal...